AFK Dungeon on PC/Mac
Although AFK Dungeon was made for phones, you can play it on your PC or Mac, as well. And, it's really easy to do! Just read on to learn how.
Why play AFK Dungeon on PC/Mac?
Whether or not this is the first time you've heard of playing mobile games on PC or Mac, there are a lot of good reasons why people do it. For instance, if you're on your computer a lot, having the game readily accessible on your PC or Mac makes a lot of sense.
Since AFK Dungeon is an idle game, you can leave it running in the background so your hero can attempt challenges and beat dungeons even as you do what you need to.
And, even if you can't run the game in the background, just having it on your computer makes it a lot easier to check in whenever you can. Say you want to take a short break and log in, you can do so without having to look for your phone!
It's quick, easy, and convenient, so the question should be: why not?
So… How do you do it?
As we said, it's really easy and simple. All you'll need to do is install an Android emulator, such as BlueStacks.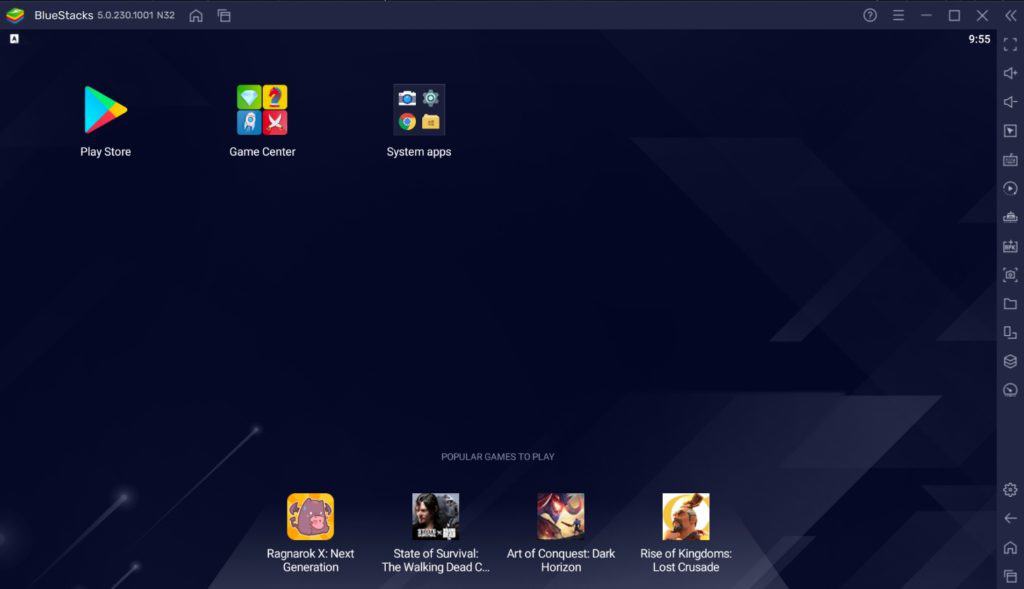 Basically, the computer program acts like an Android phone, which means you'll be able to do pretty much anything that an Android phone can. Once you have it installed, you can sign into the Google Play Store and install any games or apps that you want to.
What's the best Android emulator to use?
When I first heard of Android emulators, I did a lot of research and even tried out a few. But, after all that, I found that BlueStacks worked best for what I wanted it to do.
Since its release, BlueStacks has been at the top of the list, and there's a very good reason it's managed to stay there. It doesn't eat your computer's RAM as some emulators do, there's an option to rotate from landscape to portrait, and it even has its own Multi-instance Manager.
This feature allows you to run multiple games and switch from one to the other freely. If you love playing idle games, you'll be able to complete all your daily quests for each game—at the same time!
And, if you do your own research, you'll find that there are other good emulators, as well. Among the list are Nox and GameLoop. Each emulator has its own strengths, but I've found that BlueStacks is overall the easiest to use and get the hang of. It doesn't lack any of the important features, too.
If you want to try playing AFK Dungeon on your computer, you can download Bluestacks here.
Instructions
Download and install BlueStacks. Choose the version you want for PC or Mac.
Log into the Google Play Store. If you don't have an account yet or would like to make a new one, you can do so.
Once you've logged into the Google Play Store, click the search bar and type AFK Dungeon.
Install AFK Dungeon.
Launch the game and have fun!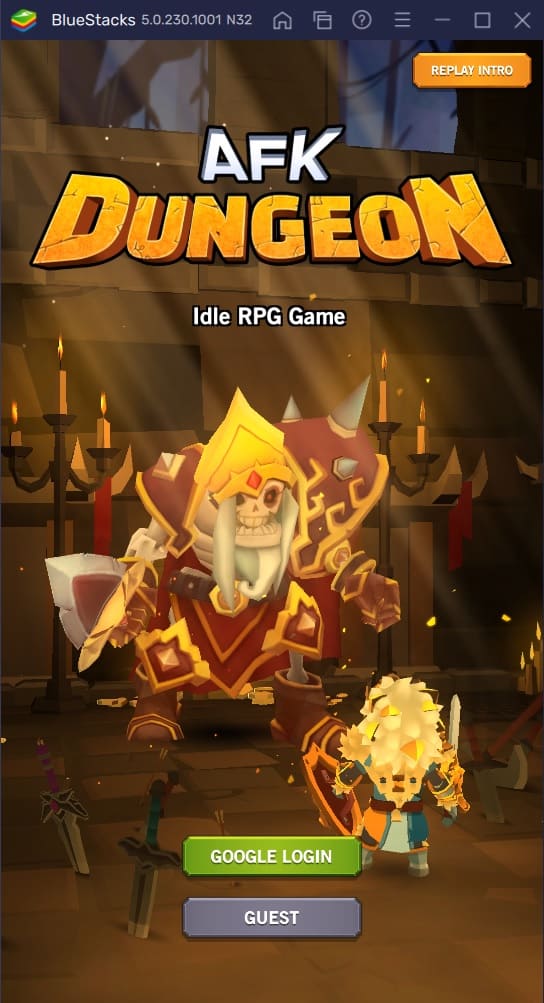 Are Android emulators allowed?
Yes, there shouldn't be any issues with playing AFK Dungeon on an Android emulator. I've used Bluestacks to play many games over the years, and I've had no trouble of any kind.
Using Android emulators such as BlueStacks to play AFK Dungeon and any other game simply means you're playing them on a different device. There's no cheating of any kind involved when you do so, meaning it won't result in your account getting banned or anything.
In fact, BlueStacks is very popular among gamers; over 500 million people use it to play games! So, if that's why you're having second thoughts, don't worry about it—it's completely safe.